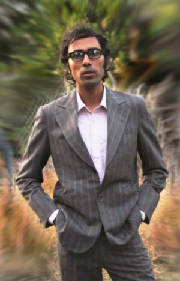 Qasim Naqvi: Drums
A composer and performer of multi stylistic music, Qasim Naqvi has been involved in many musical fronts from free improvisation, to rock and electronica to contemporary classical music. As a composer, Qasim has produced works for The California Ear Unit, The Loos Ensemble of the Netherlands, The New Century Ensemble, Midnight Winds and Others. He is currently musical director for Ensemble Pakistan. He has completed fellowships at Harvest Works, Art Omi, Academie Schloss Solitude and Steim. A native of New York, Qasim's origins lie in improvised music. While living and studying in New York, he worked as a drummer with artists like Reggie Workman, Don Byron, Butch Morris, Brandon Ross, Shahzad Ismaily, Elysian Fields and others. Heavily immersed in the downtown scene, he felt a growing urgency to broaden his understanding of composition and decided to pursue a master's degree in composition and performance at California Institute of The Arts. He is currently a member of the Axis Trio, Dirty Squid, The Pleasure Circus Band, The Beggar Collective and Henry Gummer and Friends. Qasim has also produced works for numerous Coreagraphers in New York and Europe including Gabri Christa, Yael Caravan, Tai Jiminez, Tin Pen Chi and Adapt. His film works have been seen on The Sundance Channel, HBO, NBC, PBS, The Tribeca Film Festival, Sundance Film Festival, Claremont Ferrant and Others. At the moment his time is split between Los Angeles, his hometown of New York and Europe.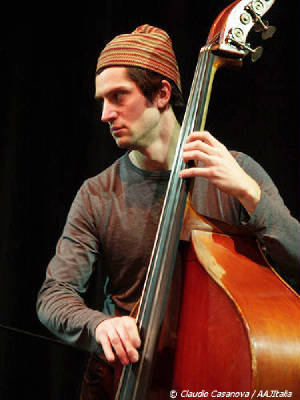 Danton Boller: Bass
Danton Boller was born in Gary, Indiana in 1972. He spent his childhood in Northwest Indiana until his family relocated to Huntington Beach, California at the age of 12. He first took up the electric bass when he was 10 years old but it wasn't until his high school years that he developed a deep love of jazz. In 1990, Danton began playing the doublebass and studying with the "Senator" Eugene J. Wright of the Dave Brubeck Quartet. He continued his studies with the "Senator" while earning a degree in music from California State University Long Beach. In 1997 he received the Shelly Manne New Talent Award from the Los Angeles Jazz Society and moved to New York City.

Danton has recorded, performed, and toured with some of the world's greatest artists including: Roy Hargrove, Seamus Blake, David Kikoski, Bennie Wallace, Mulgrew Miller, Alvin Queen, Willie Jones III, Anthony Wilson, Adam Rafferty, Jon Fishman, Matt Munisteri, Robert Glasper, Ronnie Mathews, Steve Nelson, and The Village Vanguard Orchestra.

Danton is currently a member of the Roy Hargrove Quintet.